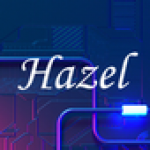 We expect to provide a data-driven prediction service based on the "asset-backed events" and a data-correction mechanism based on fact checking. The oracle machine could resolve fundamental problems about trusted source of data of blockchain through the mechanism of market arbitrage.

As an objective measurement of value, price is an important basic component for realizing value exchange. With the rapid development of blockchain, whether value can be exchanged at low cost safely and efficiently has become a core standard for measuring the application value of blockchain. Therefore, as it were, the measurement of application value of blockchain is inseparable from the objective measurement of assets on any chain.

Since the applications on the blockchain network are operated based on smart contracts, it is impossible to directly access true and trustworthy information outside the blockchain. Hazel intends to establish a mapping relationship on price of facts through the pledging of assets. This price-fact mapping relationship will serve as an important basis for triggering smart contracts.
Are you the project representative? Contact Us to update information