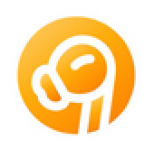 Listen is based on decentralized data storage technology and Polkadot of the underlying Substrate block chain framework to build the voice of social software, Listen tokens LT let each user can have part of the social network, at the same time will no longer be centralised collect user privacy data, using the federated learning training model of AI, the trusted computing privacy benefits for the user. Listen will launch its own main chain after the Polkadot's parachain has started.
Tokens: LT
Leasing: June 27, 2022 - June 2, 2023

Funds Raised:
23 975 KSM (
$853 020
)
Reward:
1 KSM :
5 000
LT
Crowdloan Cap:
500 000 KSM
Reward Pool:
100m of 10b (1%)
30% will be released at TGE
70% will be released by block over duration
If you have a connection to this project, kindly Contact Us to keep the details current
100 000 000 (1% of Total Supply)
Is listening difficult to use?
A: No, because it's a decentralized product, and it's almost the same as a normal social software.

Will the user not be able to talk without LT?
A: No, the group can raise its hand, LTs are not easily consumed, and even active users can get more LTs.