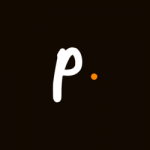 Picasso
Composable launched a vault strategy some weeks ago to raise funds for a Kusama parachain. Picasso is more than just another piece of our cross-chain interoperable infrastructure; it sets the stage for Composable to deliver a comprehensive decentralized finance ecosystem to Polkadot.
To that end, Picasso will be designed to be maximally useful for DeFi developers to build on. More specifically, it will be optimized for the innovation, construction, maintenance, symbiosis, and success of decentralized financial tools on Polkadot.
Relative Project: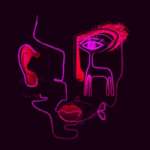 Composable Finance
Tokens: PICA
Leasing: November 30, 2021 - October 30, 2022

Funds Raised:
115 071 KSM (
$3 415 299
)
Reward:
1 KSM :
20 000+
PICA
Crowdloan Cap:
200 000 KSM
Reward Pool:
2.5b of 10b (25%)
The crowdloan stakers will earn 50% of their PICA upon TGE
The remainder being released linearly within 48 weeks
Are you the project representative? Contact Us to update information
2 500 000 000 (25% of Total Supply)
What is Composable Finance?
Composable Finance is a cross-chain, cross-layer, comprehensive DeFi infrastructure, powered by Layer 2 Ethereum and Polkadot. Our ultimate goal is to make the seamlessly interoperable future of DeFi into a reality, via our suite of product offering intended to resolve particular pain points in interoperability.
How is Composable funded?
The most recent round of funding for Composable Finance raised a total of $7 million. This is an incredible step for the company, pushing it into the future and towards new advancements.
Leading this round were Advanced Blockchain AG and Rarestone Capital, both of which are key venture capitalists investing in the blockchain industry. Together these organizations used strategic investors to make this funding round a success.
How was Composable Finance created?
Through its subsidiaries, Advanced Blockchain AG incubated Composable Finance on the technical side and provided the intellectual property for Composable. During this period, Cosmin Grigore was the Lead Developer on the project. This incubation was completed alongside top-tier Web 3.0-focused venture capital firm Rarestone Capital, which assisted with product strategy and rollout for Composable Finance. Subsequently, Composable Finance was spun out, retaining Cosmin as its CEO. Advanced Blockchain also reinvested into Composable.
What is Composable's parachain vault strategy?
This tool is designed to accumulate the necessary DOT or KSM tokens to obtain a parachain in auction (from Polkadot and Kusama, respectively). This is done in a manner that incentivizes users, and allows them to share in the yield farming of their deposited assets, which are converted to KSM/DOT on the backend. Thus, our protocol, and other protocols using our vaults are best positioned to obtain parachains.
Why is Composable's parachain vault strategy important?
Current means of parachain procurement (i.e. DOT and KSM procurement) involve crowdloaning from users. However, there is an opportunity cost to users in this model, as they miss out on staking rewards that they typically earn in DeFi processes. Composable's strategy incentivizes users with a share of vault yield, therefore attracting increased participation, and benefitting both users and the protocols making use of our strategy.
What does Composable's parachain accomplish?
Composable's parachain is going to be able to run multiple bytecodes together in the same place, in order to run smart contracts together in a manner that allows them to communicate and collaborate. As a result, protocols using different smart contract languages (i.e. those on different chains, especially) will be able to unite via our parachain, facilitating cross-chain asset swaps and other functionalities.
Where can I find more information about the Composable Team?
If you've already checked out our "Team" tab, you can find more information using the resources below:
Advanced Blockchain AG's homepage is here, with their complete portfolio here, and their newsroom of announcements and updates here.

The experiences of our Co-Founder and Lead Developer Cosmin can be found on his LinkedIn.
Our Head of Product and Lead Polkadot Developer can be followed on twitter.