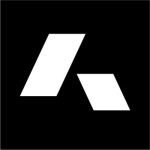 Build unstoppable Zero Trust Apps with Universal Interoperability.
In Acurast, a purpose-built orchestrator and a reputation engine are enshrined in the consensus layer. Consumers can offload their computations and verify executions cryptographically. Furthermore, Acurast offers a modular execution layer, taking advantage of secure hardware coprocessors, removing trust required in third parties, and reducing them to cryptographic hardness assumptions. With this modular architecture, Acurast serves as a zero trust application platform, allowing seamless and native settlements across ecosystems while increasing the effectiveness of computation.
Status

Parathread
Auction
April 18, 2023
March 22, 2024
~104 days remained
If you have a connection to this project, kindly Contact Us to keep the details current
Will Acurast launch a Parachain?
Yes Acurast has launched on Acurast Canary connected to Kusama and will launch Acurast Mainnet later connected to Polkadot.