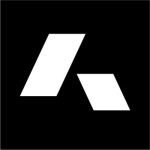 The Universe in Web3 - Data Delivered on Demand.
A real world data source built with innovation, ingenuity, and integrity. Acurast transforms the delivery of data with a multi-chain first application ecosystem where communication is easy, effortless, and accessible.
Acurast has reimagined the concept of bringing off-chain data on-chain, creating a platform where developers can access real world data within their applications through a streamlined marketplace with the advantages of trusted execution environments.
Status

Parathread
Auction
April 18, 2023
March 27, 2024
~291 days remained
If you have a connection to this project, kindly Contact Us to keep the details current
Is Acurast an Oracle?
Yes and no. Acurast is more than just price feeds or verifiable randomness. It empowers developers to write their own Oracle Jobs in-code to perform computation or fetch any data they need for their use case.
Will Acurast launch a Parachain?
Yes, Acurast is planning to launch on Kusama and later Polkadot.