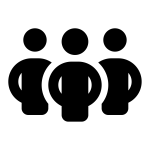 The addition of the Polkadot Collectives parachain took place during Referendum 81, and it exclusively exists on the Polkadot network, without an equivalent on Kusama. This parachain serves as a platform for on-chain collectives that cater to the needs of the Polkadot network.
Among these collectives are the Polkadot Alliance and the Polkadot Technical Fellowship. These on-chain collectives will have significant responsibilities in shaping the future of network stewardship and decentralized governance.
Networks themselves have the capability to function as collectives and express their legislative viewpoints as unified opinions within other networks. This is made possible with the support of a bridge hub.
The name "collectives" may not evoke much meaning, but Polkadot and Kusama already have collectives, each operating with a Council and Technical Committee. Although these particular collectives will retire with the proposed next generation of Polkadot governance, the ability to organize and act as a group (without needing to trust third parties like lawyers and jurisdictional courts) remains an important element of Web3.
Status

Parathread
Auction
If you have a connection to this project, kindly Contact Us to keep the details current