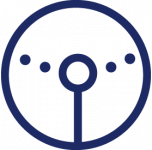 Real-world Assets Tokenization Launchpad
Curio will develop a hybrid real-world asset tokenization system on nft, in particular collectible cars, powered by its own Curio Parachain and Ethereum.
Capital DEX
The current Ethereum AMM DEX (Capital DEX) will be integrated into Curio Parachain to speed up transactions and reduce gas fees, as well as to integrate Curio tokens into the Polkadot ecosystem.
Curio NFT Marketplace
Trade Curio NFT tokens, as well as create your own NFTs with the ability to link to your car and further tokenization in the form of Security Tokens.
Curio StableCoin System with Curio DAO
Curio plans to migrate Curio StableCoin Protocol and Governance transaction processing to Curio Parachain to speed up the protocol. Also Curio StableCoin token will be integrated into Curio Parachain.
Rental of Exclusive DAO Cars
Invest in exclusive Curio cars that will be used for rental and generate income. The first car will be a sport car Mercedes AMG GT-S.
Status

Parathread
Auction
If you have a connection to this project, kindly Contact Us to keep the details current