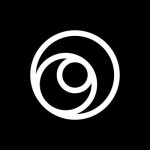 Hashed Network
Hashed Network enables the full lifecycle for digitally-native organizations and web3-curious businesses seeking benefits of decentralized digital economies.
Business Infrastructure: Hashed Network allows new businesses to stay compliant as a DAO LLC in the State of Wyoming and other jurisdictions.
Secure Bitcoin Treasury: manage your treasury using fully native bitcoin with transparent multisignature integrated with your organization's governance.
Order-to-Cash: Manage invoicing, receivables, and cash flow using triple entry accounting in a manner that protects your privacy
Tokens: HASH
Current Crowdloan Details:
49 949 DOT (
$264 729
) raised
297 contributors
Reward:
1 DOT :
480
HASH
Crowdloan Cap:
125 000 DOT
Reward Pool:
60m of 1b (6%)
Are you the project representative? Contact Us to update information
60 000 000 (6% of Total Supply)