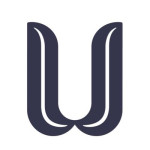 Unit Network is a decentralised economic and social networking infrastructure that allows you to create new communities, new companies and new currencies. It is the unification of transparent finance, individual sovereignty and peer-to-peer commerce creating a turnkey solution for global inequity, what we call the token economy.
Launching on Polkadot's multi-chain architecture, Unit Network's easy-to-use token-building tools warrant anyone to seamlessly create and manage a digital token ecosystem to represent the value of an industry, city, business, brand, personal identity, idea, or anything else one can imagine. Unit Network enables this IP to become extremely liquid / tradable on a decentralised application accessible to anyone in the world.
The Unit Network infrastructure unlocks enormous potential of people all over the world by providing real world utility for the value currently locked in digital assets like Bitcoin. As revolutionary as they are, none have successfully delivered a more egalitarian financial system or marketplace for an everyday user. With the innovative features offered by Unit Network, users are able to make better use of existing digital assets like Bitcoin by using them as a backing, providing a - transparent - underlying value to more dynamic tokens users can now create.
This tightly woven infrastructure remakes outdated finance and accounting models, ensures free flow of worldwide value, and unleashes global human cooperation at scale.
At its core, Unit Network is leading the next major wave in global crypto asset adoption, empowering personal ownership and sovereignty regardless of age, geography, race, or gender. Unit Network brings us together, once and for all.
Related Project: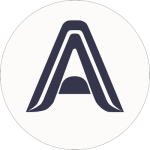 Alpha Network
Status

Parathread
Auction
If you have a connection to this project, kindly Contact Us to keep the details current