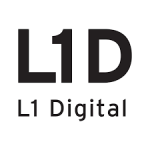 About
Our thesis is that the blockchain industry will disrupt entire industries. The huge influx of talent and capital leads to rapid innovation, with impressive start-up teams racing to build the most secure, decentralized and scalable Layer1 protocols, as well as developing dApps reaching mass adoption. With the regulatory side and infrastructure improving, institutional investors are moving into the new asset class.
There are in excess of 700 funds active in the space today, with strategies reaching from SAFTs and pre-ICOs to fundamental long-only, long/short trading, trend-following, arbitrage, and market-making. We want to provide investors with access to this new asset class, by
Sourcing the best crypto and blockchain funds globally - diversifying across strategies, geographies and managers - providing institutional quality structuring, due diligence and monitoring.