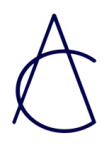 About
AlphaCoin Fund is a venture capital fund focused on investing blockchain technology and tokens. Since 2017, AlphaCoin has invested in over 50 leading blockchain technology projects both home and abroad, with a total investment amount in exceed of 60 million USD. Among the investment portfolio, there is BASIS, a stable coin project that was co-invested by top-tier venture capital firms such as Andreessen Horowitz and Bain Capital; and there is IOST, which was co-invested by Sequoia Capital, etc.
Our investment team consists of professionals from Shanghai, Beijing, Hangzhou, Singapore and Silicon Valley. Their backgrounds cover traditional and crypto venture capital investing, blockchain technology and crypto exchange operations. Our investment team is capable of comprehensively assessing blockchain projects based on their technology know-how, engineering capability, business model soundness, and team competency.
As a venture capital fund focusing on investment in blockchain technology, AlphaCoin has founded strategic partnerships with both top-tierventure capital institutions such as Zhen Fund, Sequoia Capital, Danhua Capital, etc and service providers . With its connections in the blockchain industry, AlphaCoin has been long dedicated to building an orbicular industry chain with its partners, so as to provide value-added services such as technology assistance, business development advising, marketing, partnership building and exchange listing consulting to the companies we've invested.