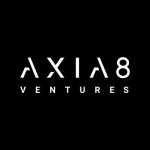 About
Axia8 Ventures is a venture investment firm, focused on Blockchain.
Axia8 Ventures innovates and builds with projects doing blockchain and crypto assets . The team is devoted to the growth of on-chain activities through provision of strategies, network integration, and capital to ambitious, committed entrepreneurs.
Axia8 means infinite values, and that is what we have seen and are witnessing through blockchain and crypto into the future. We dedicate to talentsand ideas commiting on that future.