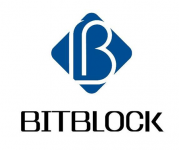 BitBlock Capital
About
BitBlock Group is a worldwide blockchain investment, consulting and service corporation. It is the holding company for BitBlock Capital and BitWork Hub. The America headquarter is in Boston and China headquarter is in Hangzhou. We also have branches in Singapore and Beijing.
BitBlock Capital is a blockchain venture capital focusing on digital asset investments in the fields of artificial intelligence, internet of things, and financial services.
BitWork Hub is an international consulting firm committed to serving blockchain projects. With a solid foundation of intellectual capital and media resources, BitWork Hub provides professional services in the fields of Business Design, Brand Marketing, Community Operations, Resource Cooperation, Technical Services and Regional Roadshows.