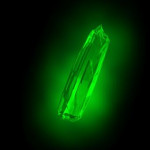 Kryptonite Capital
About
Kryptonite Capital is a team of investment professionals and blockchain pioneers based in New York, Berlin, and Hong Kong. We excel developing our portfolio by leveraging our vast network of corporates, investors, and tech specialist. Our investment thesis is derived from the web 3 endeavour as well as the decentralised open economy hypothesis.
Kryptonite Capital supports the full investment cycle and seeks long term partnerships as an active participant in governance and network security. As such, we invest in early as well as later-stage networks which envisage to innovate and challenge the DLT ecosystem.
Encouraging radical visions, we provide guidance on token economics, technical landscape, fundraising, marketing and ecosystem development.