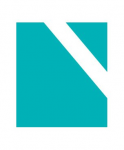 NueValue Capital
About
Since 2013, we have invested exclusively in ventures, tokens, and projects related to blockchain technology and cryptocurrencies. We offer a unique value proposition to drive above-average investment returns for our investors and bring forth tremendous value to our portfolio companies. Our key differentiators include:
Value Add Beyond Capital. Beyond capital, we assist blockchain companies in structuring their token economics, marketing and community development, competitive analysis, and go-to-market strategy.
Track Record of Returns. We have been in operation since 2013 and have invested in 60+ ICOs and with return of 490x in total over a period of 4 years.
Rigorous Due Diligence Process. We have a rigorous due diligence process that involves both primary and secondary research and multiple rounds of reviews across at least 10 dimensions.