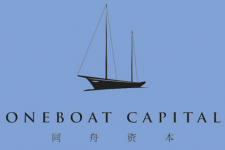 OneBoat Capital
About
ONEBOAT CAPITAL is an international investment corporation in FinTech industry. "ONEBOAT" implies uniting all efforts in a concerted effort and empowering the next generation to innovate in the future.
ONEBOAT CAPITAL was established in 2017 and now own a leading position with its keen market insight and the teamwork spirit in times of trouble, ONEBOAT CAPITAL have invested in hundreds of outstanding FinTech companies by focusing on their long-term investment value.
In the future, as one of the top firms in global Fin Tech industry, ONEBOAT CAPITAL will persist in its global investment horizons, excellent investment strategy and the pragmatic and moderate attitude towards development, as well as assisting new companies to promote their abilities of innovation.