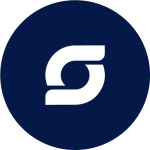 About
Scytale Ventures is a team of investment management experts, blockchain technology experts, and entrepreneurs who share a vision about the impact of blockchain technology and accompanied web 3 technologies.
Scytale Ventures vision is to build an ecosystem sustained by transparency, efficiency, and collaboration, carving out a new frontier in web3 built on lasting values. Scytale Ventures confidently strive to create an array of complementary investments which will generate maximum network effects and profits in the long run.
Among many key indicators of success Scytale Ventures like to focus on three:
the team
the idea/technology
viability of the business case
Scytale Ventures team has key functions such as research, business and technology due diligence, and fund administration/investor relations. Scytale Ventures anticipate the team to grow even more over the next months from this strong foundation, including hiring a Chief Operating Officer (COO) as part of the executive team.