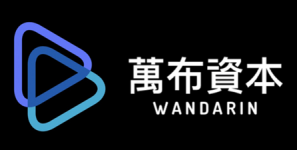 Wandarin
About
Wandarin Capital is an institutional fund that provides value in different ways for our strategic partners.
We are a fund located in Taiwan and with members from different regions of the world. We specialize in helping new projects by assisting with different services. We do not limit ourselves to just offering capital contributions to the project.
We offer services such as project advisory, community management/building, project review article writing. Additionally, with our connections we can help organize blockchain conferences and meet ups in different countries. We do it, on behalf of the project, we usually invite the team of the given project to attend the conferences/meetups and ask them to make a speech.
We believe that by doing, it will help improve public relations image and marketing of the given project. To us, investing in a project also means, investing our time and effort to help the project grow and succeed.
Our team members have vast connections in the crypto sphere with ico review groups, syndicates, other venture capitals, etc. Our team members have previously invested in the private sales of different big projects Nevertheless, we will work together with your team to help team take off.