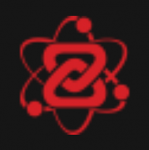 ZB Labs
About
ZB Capital is a token fund incorporated in Cayman and will be used exclusively for investment in blockchain projects. ZB Group will invest approximately US$600 million to help the construction of ZB industry ecology. ZB Group co-founder David Lee is the CEO of ZB Capital.
ZB Labs is dedicated to serving the early start-up team of blockchain, providing full support and establishing all-round cooperation in various aspects such as business models, technologies, and industry resources, so as to promote the cutting-edge innovation of the entire blockchain industry.
At the same time, ZB Labs will work closely with ZB Capital and ZB Institute to provide comprehensive guidance and help for early blockchain projects and teams.
ZB Institute is dedicated to the study of blockchain, cryptocurrency and distributed ledger technology, by delivering researches, investment analysis and latest news in the related fields. With our professional research team, our mission is to empower the ZB Group ecosystem and promote healthy development of the blockchain industry. Our areas of research include blockchain infrastructure, underlying protocols, incentive mechanism and industry vertical applications using blockchain technology.