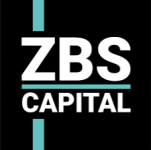 About
ZBS CAPITAL is a VC fund dedicated to build a decentralized world together. ZBS CAPITAL story starts in 2017 with an ICO boom and continues nowadays.
We have assembled the right team from all over the world with diverse experience in the main areas of blockchain, marketing and finance.
ZBS CAPITAL supports promising early-stage projects & companies with finance and advisory help.
Our Telegram & Twitter mostly focused on short/mid-term trading deals. Our analysts & traders do a deep research based on the fundamentals: tech development of the project, social impact & awareness, tokenomics, upcoming news & events, vision & ability to reach the goal.