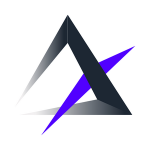 Aventus is an enterprise-grade layer 2 blockchain that marries the scale of a permissioned blockchain with the security and interoperability of public blockchains — with none of the drawbacks of either world.
Founded in 2016, Aventus makes building on Polkadot, Ethereum and beyond accessible for businesses and decentralised platforms, bringing interoperability, scalability and sustainability to Ethereum transactions. In its first year of operation, the Aventus Network has onboarded over 20 million transactions for business clients with 2 million active wallets.
Aventus' mission is to enable companies in any ecosystem to capitalise on a vast series of use cases – including NFTs, video games, loyalty schemes, event ticketing, supply chain provenance, and cargo management – via enterprise-grade modular architecture and future-proof themselves via blockchain interoperability.
Status

Parathread
Auction
August 28, 2022
July 2, 2024
~206 days remained
Leasing: August 28, 2022 - July 2, 2024

Funds Raised:
200 000 DOT (
$1 486 000
)
Reward:
1 DOT :
3
AVT
Crowdloan Cap:
200 000 DOT
Reward Pool:
600k of 11m (5.45%)
10% of AVT rewards will be available to claim immediately
90% of AVT will vest linearly over the course of the lease (96 weeks) every month
If you have a connection to this project, kindly Contact Us to keep the details current
600 000 (5.45% of Total Supply)
Who is using the Aventus Network?
VereNFT: VereNFT is an enterprise-grade whitelabel NFT platform provider that supports established businesses in the creation of their own NFT strategies. Fruitlab: a play-to-earn and pay-to-play ecosystem that allows gamers to earn from their content, create NFTs of their content, compete in e-sports events for value. CashbackAPP network​: a card-linked rewards programme operating in eight different territories. Vow Currency​: Vow changes the world by breaking the monopoly of centralised currency issuance. Scaling VOW and vCurrency transactions. LiveFrom Media​: live streaming production and distribution company doing over 60,000 streams a month, focused on mid tier artists.
How is AVT used in the Aventus Network, both on the supply and demand sides?
AVT, the Aventus Network's native token, is used in the Aventus proof-of-stake-based layer 2 solution for achieving scalability, speed, and cost effectiveness on the public Ethereum network by aligning the economic incentives of participants. There are 2 primary personas to whom AVT is fundamental on the Aventus Network. -The transaction processor (or validator), who stakes AVT to operate a node, is personally damaged by losing their AVT deposit if they engage in damaging behaviour to the Network. -The transaction originator, who pays AVT as gas fees to the transaction processor. The exact cost per transaction is determined by a free market in which the originator specifies what they are willing to pay and the processor processes if they are happy with the fees. DeFi Analogy (Yield Farming)​: Aventus does not offer yield-farming as an option. However, there is some similarity in that Aventus Validators contribute AVT (asset at risk, returned upon exit) in return for generating a yield (fees paid).
How did Aventus move beyond ticketing to the broader market of digital assets in general?
Aventus began with the initial vision of building an open ticketing standard on Ethereum. We developed this to provide greater control and oversight over inventory to ticket rights holders and other value-chain participants. While Ethereum's inherent security standards and independence from corporate interests presented the perfect platform for Aventus, the lack of scalability meant that it did not meet the enterprise-grade needs within the ticketing industry. At the time, it was widely accepted that, when Aventus was released publicly, the issue would be completely mitigated by the Ethereum ecosystem. However, at the Beta release of the Aventus Classic in May 2018 (over a year after the development of the concept had begun), this issue remained unresolved on Ethereum with no sign of a forthcoming solution. There were also no other commercially viable solutions to leverage as an alternative. Therefore, the teams working on Aventus decided to increase the scope of the project and realise their own solution for scalability, speed and cost. It was during this development process that they conceived and built the Aventus Network. The universally applicable and open-ended nature of the new Aventus Network provides opportunities to expand into other markets. As a natural result, Aventus can now help organisations in any industry benefit from building on Ethereum without its typical limitations of scale, speed, and cost. That includes anyone who manages digitised financial assets or non-fungible tokens, anyone who wants full oversight and audibility of supply chains, and anyone who wants to run loyalty and rewards programmes on blockchain — as well as anyone in the live entertainment industry and those who run decentralised applications.
How can token holders stay up to date with what is happening in the Aventus ecosystem?
You can read and subscribe to our ​blog​ to get real-time announcements about what is happening in the ecosystem. There we cover topics such as general updates, technology innovations, and client announcements. You'll also find any other relevant news about our ecosystem of partners. You can chat with members of our marketing team directly in our ​Telegram group​ to find out more information or to ask questions. We will aim to respond to you as soon as possible. Additionally, we have regular updates from our founders on​ Reddit​ and Y​outube​.
Where can I buy AVT?
You can find a full list of exchanges (both centralised and decentralised) that have listed AVT here: https://www.coingecko.com/en/coins/aventus#markets
What is the Aventus Protocol Foundation?
The Aventus Protocol Foundation is a not-for-profit entity that owns the intellectual property of the Aventus protocol and governs the Aventus ecosystem. It uses the funds received from the token sale that took place in September 2017 to allocate grants for the development of the protocol and ecosystem. The AVT fund pool exists for grants to further the adoption of the Aventus technology once launched. If you are interested in applying for a grant, please email info​@aventus.io​.
How have the token holders' sole funds been distributed and used so far?
During the Token sale process we stated that most of the Ether collected would be used to spearhead the development of the protocol and its subsequent adoption. As such, various companies in our ecosystem have been awarded grants to develop the protocol and associated ecosystem. The result of these grants has been:
Technology Released:
Aventus Classic
Aventus Cloud
Aventus Network
Transaction Generation:
Long term agreements in place with various venues, platforms, and rights holders
Millions of monthly card linked-reward transactions across the world
Commodities supply chain use cases
All proceeds remain in APF as a reserve to continue the technology development and transaction generation work. The remaining Ether and AVT from the token sale is in the ​APF multisignature wallet​.