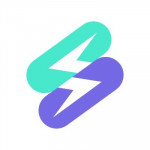 OmniBTC is an omnichain financial platform for web3,including omnichain swap and BTC omnichain lending.
Key features:
Omnichain Swap. Based on LayerZero,an omnichain interoperability protocol,users can swap any token between any chain with one click.
BTC Omnichain Lending. Combining BTC Layer2 smart contract platform ChainX and omnichain interoperability protocol LayerZero,users can lend their BTC and borrow any stablecoin on any chain.
Tokens: SO
W3F Grants:
Status

Parathread
Auction
November 21, 2022
September 25, 2024
~291 days remained
Leasing: November 21, 2022 - September 25, 2024

Funds Raised:
53 427 DOT (
$393 221
)
Reward:
1 DOT :
0.33
SO
Crowdloan Cap:
120 000 DOT
Reward Pool:
20.8k of 21m (0.1%)
If you have a connection to this project, kindly Contact Us to keep the details current
20 790 (0.1% of Total Supply)