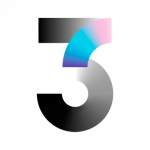 t3rn is a smart contract hosting platform that offers an innovative solution to interoperable smart contract execution with fail-safe mechanisms built in, meaning successful multi-chain execution can always be guaranteed. Smart contracts stored in the t3rn registry can be used by anyone, while the developers that contribute smart contracts to the open-source repository can choose to get remunerated anytime their code is executed. This offers a new vision of open-source development, one that fairly rewards developers.
‍
Links:
If you have a connection to this project, kindly Contact Us to keep the details current
When will t3rn launch?
We are targeting Q4 of 2022, however blockchain development is a dynamic and complex process and as such, no exact date has been set yet.
Is a private/seed sale available? When?
Our seed sale was completed in mid 2021 and there are no private sales available at this time, nor are there any confirmed dates for future sales.
Is the team hiring?
Yes and you can find full roles and opportunities here: https://angel.co/company/t3rn
Token Economics?
Tokenomics are being developed and will be released in due course.
Is t3rn going to be a Parachain on Polkadot and/or Kusama?
The t3n protocol will launch solely as a Polkadot Parachain.