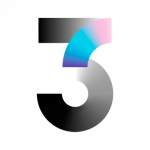 t3rn is a smart contract hosting platform that offers an innovative solution to interoperable smart contract execution with fail-safe mechanisms built in, meaning successful multi-chain execution can always be guaranteed. Smart contracts stored in the t3rn registry can be used by anyone, while the developers that contribute smart contracts to the open-source repository can choose to get remunerated anytime their code is executed. This offers a new vision of open-source development, one that fairly rewards developers.
‍
W3F Grants:
Links:
Are you project representative? Contact Us to update info
We are thrilled to share our latest development update. Our team has made advances in different aspects of the project, such as implementing our unique Volatile Virtual Machine, providing a handy API fetch_contracts to access on-chain contracts and benchmarking in preparation for the t3rn MVP.