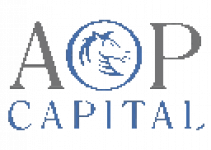 AOP Capital
About
Established in 2016 and licensed by the Securities and Futures Commission, AOP Capital is based in Hong Kong.
We select alternative, uncorrelated fund strategies and work with managers to build successful investment solutions. We offer middle and back-office support and are actively involved in the development of the product.
We offer experienced private client advisors a licensed infrastructure platform to provide solutions for their clients (our partners).
Our Vision is to provide best-in-class alternative investment solutions to our clients and investors. We operate at the intersection of asset management, capital advisory, and wealth management, applying an Alternative Mindset to our solutions.