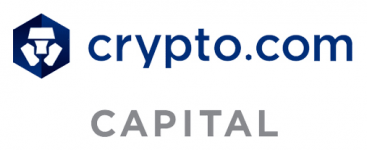 Crypto.com Capital
About
The venture arm of Crypto.com, we are dedicated to investing in crypto startups at Seed and Series A stages. With $200 million earmarked for investment, Crypto.com Capital is poised to accelerate the growth of promising startups.
Crypto.com Capital gives founders building in the crypto industry two things: a reputable lead investor for their Seed or Series A rounds AND priority of launch on the world's fastest growing retail crypto platform with over 10 million users. Crypto.com Capital will lead seed rounds with cheque sizes between $100k and $3m and Series A rounds from $3m to $10m. We're looking for long term partnerships with entrepreneurs in every sector of the cryptocurrency industry, so we can advance it together.
Led by Bobby Bao, co-founder of Crypto.com, the motto and operating principle of Crypto.com Capital is "Founders First". As company builders, we understand how hard it is to bring game-changing ideas to life. Founders can count on us to move fast and provide both capital and access to a global user base, helping them succeed.