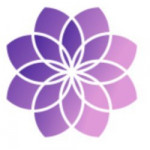 About
Dots Capital is a Venture Capital firm building the blockchain companies of tomorrow Technology, Ecosystem, People. It is an activist investor fund leveraging massive investment networks and deep market knowledge to back category winners.
4 Founders and 4 years in the making. Our background is in Investment Banking, Hedge funds, Medicine, Law, Tech and Crypto Think Tanks. From DAOs to protocols to nascent DeFi and more, we exist solely to support early stage projects that we believe will move the dial on building the blockchain companies of tomorrow.
Our Collaborations to date include Polkadot ICO, Crust, Phala, Robonomics, Darwinia, Litentry, MerchDAO, Constellation, Alkemi, Overline, Icon and more. We support through smart money - refining token metrics, clearer marketing and community development. How do you measure up to the market? What are the do's and don'ts? What's your approach to market and how does this stack up against industry standards?
We are here to build the blockchain companies of tomorrow - through Technology, Ecosystems and People.