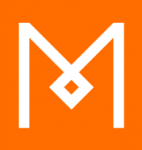 About
Simon and Toby, Mosaic's co-founding partners, met in 1995 at graduate school in the US.
We were young, idealistic, and lucky to be beginning our careers just as the first web applications were being launched. Since then, we have collectively amassed over 40 years working in tech, split equally between operating and investing, the US and Europe -- and approaching half of that time working together.
Achieving impact -- by partnering with great founders to build breakthrough early stage startups -- is what we absolutely love. In this respect, we are blessed.
Through our experience in operations — [email protected], then together at Yahoo!, each of which achieved $30-50 billion outcomes — we understand the Valley approach to company-building first hand. This has informed our investments in global category leaders away from the West Coast such as Alibaba, Criteo, Etsy, Squarespace and TransferWise.
We are convinced that if a founder's ambitions are truly category-leading or paradigm-defining, it's helpful for their investors to bring a "Silicon Valley" mentality. As an investment philosophy, we see this as descending from pioneers like Arthur Rock and Tom Perkins in the 1970s, comprising guidance, support through risk and challenge, aiming for the outsized outcome, founded on a shared thesis. We are also lucky to have learned the craft of venture investing working alongside some of the industry's great practitioners, as partners and co-investors.
The startup ecosystem in Europe is more exciting and vibrant than ever. Nonetheless, even with dozens of new seed firms, plus several new multi-stage VC firms entering the fray, our belief is that the best founders are under-served by seasoned venture capitalists focused on Series A.
We set out for Mosaic to bring a truly differentiated proposition to this stage in Europe, based on our unique perspective, culture and experiences. In the four years since we launched, we are proud to have created a firm with a strong operating philosophy and values.