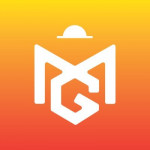 GM solves the problem of the cold and isolated nature of crypto at large. Our crack team aims to meet this problem head-on by encouraging the exchange of GMs and GNs across Dotsama, improving QOL for all participants.
Burn $FREN to mint and send $GM, but mind the clock on the GMdapp, $GM can only be minted in the morning, $GN can only be minted at night. If you try to mint during the day, you'll burn your $FREN for nothing!
Tokens: FREN, GM, GN
Status

Parathread
Auction
July 12, 2023
June 18, 2024
~269 days remained
Leasing: August 8, 2022 - July 10, 2023

Funds Raised:
5 014 KSM (
$94 964
)
Reward:
1 KSM :
21 693+
FREN
Reward Pool:
208m of 694m (30%)
100% tokens will be available at TGE
NFT rewards for Crowdloan backers
If you have a connection to this project, kindly Contact Us to keep the details current
208 262 090 (30% of Total Supply)
WHAT IS THE CROWDLOAN CAP?
We are setting a nice low $9.6k KSM cap to ensure all backers get a healthy chunk of $FREN as a reward
HOW MUCH OF THE TOTAL $FREN SUPPLY IS FOR CROWDLOAN REWARDS?
30% of the total supply of $FREN will be distributed to backers.
THAT'S COOL AND ALL BUT I WANT MORE. WHAT ELSE CAN YOU DO FOR ME?
Fair enough. How about NFTs? Everybody loves NFTs. OK maybe not that guy from your high school that's super angry about them all the time for some reason, but most people love NFTs. And oh boy, do we have your fix. Taking advantage of RMRK's composable, equippable, utterly next generation system, all supporters will get an NFT. Not only that, but the more you contribute, the more resources you'll get to equip. And we're talking contributions from some of the most sought after artists in Dotsama. Don't sleep!
WHAT IS THE VESTING SCHEDULE?
At the end of 48 weeks, you will be able to use your $FREN however you want. You'll be able to use them at the beginning of 48 weeks too, and everywhere in between, because there is no vesting. At TGE we'll send you your coins and then you'll have your coins. Do what you want with them and GM to your heart's content, we aren't your mom.
EXPLAIN IT TO ME LIKE I'M FIVE
Click the "Contribute now" button and you'll be taken to the Crowdloan page on Polkadot.js. You can click "+Contribute" next to our name, and enter how much KSM you'd like to use to support the project. We don't get that KSM – in fact it never actually leaves your wallet. When we win a slot, it gets locked into a crowdloan module for 48 weeks as a sort of collateral. We'll have to wait for the current batch of auctions to end, and then we can start to spin up our parachain. Once we get it up and running, we can mint and distribute our $FREN, and you can go about your business for the next 11 months. After 48 weeks, the crowdloan module unlocks, and your KSM gets released back to you. You're guaranteed to get it back, and you get to keep the $FREN for your trouble.
SOUNDS TOO EASY IS THIS SOME KIND OF TRICK?
Illusion, Michael. A trick is something a whore does for money. But no, not an illusion either. We tried magic once but we were never very good at it.
OK SMART GUY THERE ARE 8 ORANGES IN A BAG AND YOU TAKE AWAY TWO, HOW MANY DO YOU HAVE?
Two. The rest are still in the bag. UGH, OK, YOU WIN, I'LL CONTRIBUTE Awesome, we look forward to sending you some GMs!