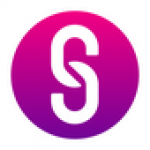 Subsocial
An open platform for decentralized social networks and marketplaces. It's censorship-resistant and has built-in monetization methods. Built with Polkadot and IPFS tech stack.

Subsocial is a set of Substrate pallets with web UI that allows anyone to launch their own decentralized censorship-resistant social network aka community.

You can think of it as a decentralized version of Reddit or Medium, where a set of subreddits or blogs on Medium run on their own chain.
Tokens: SUB
W3F Grants:
Links:
Slot #17: leasing January 10, 2022 - December 19, 2022

Reward:
1 KSM :
150+
SUB
Reward Pool:
16.5m of 100m (16.5%)
20% of crowdloan rewards will be available immediately
The remaining 80% will vest over the course of the parachain slot lease (up to 48 weeks)
7.5 SUB per KSM to both referrer and referee
Are you project representative? Contact Us to update info
16 500 000 (16.5% of Total Supply)