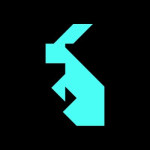 Momentum enables digital societies to create, build and scale together in an open source decentralized metaverse network.
Built on Kusama, Momentum offers the place for the Dotsama community to gather, engage in on-chain and off-chain activities - staking, parachain auctions, governance, and gatherings, as a shared experience in the metaverse. The Kusamaverse is a real-time and persistent 3D home for the Dotsama ecosystem, where utilities, communities and activities come alive, come together and thrive. Enabling a new way for users to navigate, connect and contribute to and benefit.
Our goal is to turn the Kusama User Experience into an inspiring, social and rewarding world where we are connected, where we are co-creating and where we are able to unlock our potential and the superpowers of the Dotsama ecosystem.
Links:
Status

Parathread
Auction
If you have a connection to this project, kindly Contact Us to keep the details current