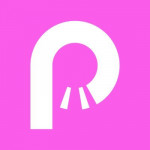 OriginTrail is the world's first Decentralized Knowledge Graph, organizing humanity's most important assets, and making them discoverable, verifiable and valuable. It connects the physical world (art, healthcare, fashion, education, supply chains, ...) and the digital world (blockchain, smart contracts, Metaverse & NFTs, and DeFi, …) in a single connected reality.

Advanced knowledge graph technology currently powers trillion-dollar companies like Google and Facebook. By reshaping it for Web3, the OriginTrail Decentralized Knowledge Graph provides a crucial fabric to link, verify, and value data on both physical and digital assets.

World class companies are already using OriginTrail to create value for their ecosystems. For example, OriginTrail is enabling frictionless international trade for over 40% of US imports by fostering secure exchange of security audits. The same semantic fabric of the decentralized knowledge graph protects pharmaceutical supply chains or can be used to organize blockchain data for seamless access by DeFi decentralized applications.

By harnessing the power of the OriginTrail Decentralized Knowledge Graph, OriginTrail Parachain extends discoverability, verifiability and greater value for interconnected Web3 assets to Polkadot.
Status

Parathread
Auction
June 4, 2022
April 9, 2024
~122 days remained
Leasing: June 4, 2022 - April 9, 2024

Funds Raised:
754 564 DOT (
$5 553 590
)
Reward:
1 DOT :
20+
OTP
Crowdloan Cap:
5 000 000 DOT
25% of OTP will be available to claim immediately
75% of OTP will vest/unlock linearly over a 96 week period
5% Early bird bonus (limited to 5 000 users)
15% Bonus for strategic contributors
up to 5% Referral bonus
If you have a connection to this project, kindly Contact Us to keep the details current
125 000 000 (12.5% of Total Supply)