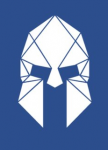 About
Our partners are committed to bringing over 50 years of experience in public market investing, venture capital, financial advisory and regulatory analysis to create and capture value in the decentralized financial world.
We leverage our extensive experience in helping entrepreneurs and our deep networks across Asia to help world-class teams building decentralized financial applications and blockchain protocols. With our extensive network across the crypto ecosystem and deep relationships in the banking, venture capital, private equity and hedge fund fields, we have helped a range of high profile projects raise capital, form partnerships and accelerate their growth.
Spartan Compliance is a governance, risk & compliance firm that helps businesses manage reputation and compliance risk, as well as regulatory requirements, provides business intelligence to help organizations make better decisions through our investigative due diligence research, advises on KYC frameworks, and conducts training programs for employees to learn to identify red flags and apply AML knowledge. Our team brings anti-money laundering (AML) experience from a leading risk & compliance firm, as well as investment over 50 years of finance experience.
The Spartan Global Blockchain Opportunity Fund is an actively managed portfolio of digital assets focused on delivering absolute returns.
Our investment team has over 20 years of experience in investment research and capital deployment for top-tier firms such as Goldman Sachs and Indus Capital (hedge fund with $6.5 billion in AUM) and has covered a wide range of diverse financial assets. We combine our valuation rigor, deep due diligence and institution-grade risk management to help investors capture value and manage risk in the emergent digital crypto asset class.