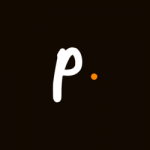 Picasso plays a fundamental role in maximizing the potential of Kusama and Polkadot by providing cross-chain DeFi infrastructure and trustless bridging solutions through the extension of the Inter-blockchain Communication Protocol (IBC) beyond the Cosmos ecosystem. In doing so, Picasso is able to act as the infrastructure layer enabling interoperable DeFi through which developers can pioneer cross-chain smart contracts with Composable's Cross-chain Virtual Machine (XCVM). The XCVM is able to leverage the aforementioned infrastructure and communication protocols to facilitate asset transfers and cross-chain function calls between ecosystems connected to Picasso.
Related Project: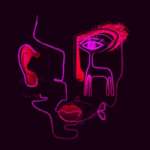 Composable Finance
Tokens: PICA
Status

Parathread
Auction
August 8, 2022
July 12, 2023
~32 days remained
Leasing: November 27, 2021 - October 31, 2022

Funds Raised:
115 071 KSM (
$2 885 974
)
Reward:
1 KSM :
20 000+
PICA
Crowdloan Cap:
200 000 KSM
Reward Pool:
3b of 10b (30%)
The crowdloan stakers will earn 50% of their PICA upon TGE
The remainder being released linearly within 48 weeks
If you have a connection to this project, kindly Contact Us to keep the details current
3 000 000 000 (30% of Total Supply)
Where can I find more information about the Composable Team?
https://docs.composable.finance/ecosystem/the-composable-team
What is Composable Finance?
In an ideal cross-chain world, developers and users interact unhindered across ecosystems and protocols, regardless of where their assets reside. For this reason, our team at Composable Finance is on a mission to pioneer innovative Web3 user experiences in a trustless, non-custodial, and decentralized manner. Our efforts will not only enable new and valuable opportunities, but will also facilitate easy onboarding of traditional finance stakeholders into DeFi.
How is Composable funded?
The most recent round of funding for Composable Finance raised a total of over $32 million in our series A. This is an incredible step for the company, pushing it into the future and towards new advancements.
Where can I trade PICA?
Picasso is live on https://app.picasso.xyz/
Explore this guide (https://medium.com/picasso-network/guide-how-to-trade-pica-on-pablo-aa5bc857f53d) for a step-by-step tutorial on how to trade PICA.
What is Pablo?
Pablo is a new-generation Decentralized Exchange (DEX) and the first protocol to launch on Picasso. Pablo will become a core pillar within the Composable ecosystem by providing deep liquidity for traders, aligned incentives for token holders, and sustainable yields for liquidity providers (LPs).
Pablo app is: https://app.pablo.finance/