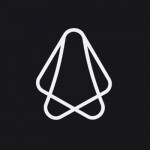 Subsquid is an API framework that supercharges the development of multichain dApps and analytics dashboards. With a modular architecture and dozens of networks and parachains supported, we offer the best possible backend for applications in DotSama.
Subsquid takes a multi-layered approach that separates raw data ingestion from data processing and presentation.
This is very useful for the vast majority of developers, as it adds a layer of abstraction, taking care of data ingestion and synchronization, and exposing decoded Substrate chain entities (Events and Extrinsics, as well as entire Blocks), for developers to process.
Status

Parathread
Auction
If you have a connection to this project, kindly Contact Us to keep the details current