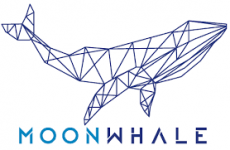 Moonwhale Ventures
Tier 3
About
Moonwhale Ventures, Security Token Offering (STO) Financial Advisory & Investment Platform based in USA.
Moonwhale is an STO Advisory Firm, and Blockchain Technology Consulting based in the USA & Singapore. We offer American companies strategic advice on STO or IEO process & structure, as well as token issuance incl. lifecycle management and secondary market on-boarding for their projects.
Moonwhale comprises of expert STO advisors devoted to giving the most efficient STO solutions to existing companies- capable of rendering the fullest possible quantity and the best possible quality of service in our capacity, and to create a complete and safe End-to-End Security Token Offering (STO) Investment Platform to drive global adoption.