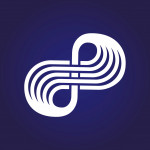 Nodle's mission is to connect the next trillion things to the Internet. Nodle leverages Bluetooth Low Energy (BLE) via millions of smartphones and routers to allow enterprises and smart cities to connect IoT devices to the Internet at a low-cost while maintaining privacy and security. Nodle's decentralized wireless network is currently comprised of 5M daily active smartphones with 30 million IoT devices discovered daily in over 100 countries, moving approximately 100 GB of data.
Anyone with a smartphone can help build the network and get rewarded in Nodle Cash (NODL) for providing BLE connectivity to nearby devices and sensors.
The Nodle Network's architecture and system design leverage what is called "The Smartphone Infrastructure," utilizing smartphones as nodes and base stations for the network. The team at Nodle has developed an innovative way to grow the network through "Proof of Connectivity." Using this method, mobile application developers and consumers compete and participate in the network by enabling their smartphones to provide resources such as wireless radio and bandwidth, and in exchange for their contribution, get rewarded with Nodle Cash.
Status

Parathread
Auction
October 24, 2023
August 28, 2025
~628 days remained
Leasing: March 11, 2022 - January 16, 2024

Funds Raised:
2 475 528 DOT (
$18 393 170
)
Reward:
1 DOT :
20+
NODL
Crowdloan Cap:
25 000 000 DOT
Reward Pool:
850m of 21b (4.05%)
30% will be unlocked immediately when the Nodle parachain launches
70% will vest over the duration of the lease (96 weeks) on a per block basis
An exclusive matrix-inspired "Decentralized" NFT will be rewarded to the 10 000 highest contributors
10% extra rewards if you contribute in the first two weeks
10% referral bonus (split 5% to referrer & 5% to referred)
If you have a connection to this project, kindly Contact Us to keep the details current
850 000 000 (4.05% of Total Supply)