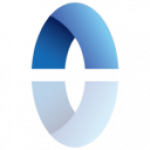 The Ajuna platform provides a simplified way for Unreal and Unity developers to build an incentive layer into their games using tokenized virtual goods. The partnership with Integritee will allow Ajuna to run entire gaming engines in trusted execution environments to create fast, secure, and scalable decentralized gaming ecosystems.
The ultimate goal of the Ajuna project is to develop an interoperable, decentralized gaming ecosystem where virtual goods can be exchanged. This will mean that wherever an active community of willing players exists, they can continue to enjoy their favorite game, own and control virtual goods associated with it, and trade them in a decentralized community.
The vision of Ajuna Network, the ecosystem for gamers and creators, was born during the development of DOTMog, the first substrate-based Unity3D game using our open-sourced SubstrateNetApi (W3f Open Grant). DOTMog, also a product of Bloga Tech AG, will be one of the first games to be published on Ajuna Network.
BloGa Tech AG is based in Switzerland and focuses on developing games based on new technologies, such as blockchain technology.
Ajuna Network a team of experienced and highly motivated game and technology enthusiasts who are highly dedicated and passionate about the Ajuna Network vision and ecosystem. As pioneers in the field of blockchain gamification, Ajuna Network develop innovative and high-quality products.
Related Project: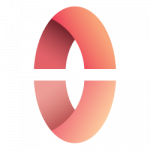 Bajun Network
Tokens: AJUN
Links:
Status

Parathread
Auction
November 22, 2022
September 25, 2024
~368 days remained
Leasing: November 22, 2022 - September 25, 2024

Funds Raised:
86 913 DOT (
$348 521
)
Reward:
1 DOT :
10+
AJUN
Crowdloan Cap:
200 000 DOT
Reward Pool:
2.4m of 500m (0.48%)
all rewards will be released linearly each lease period
Bonus: 20% for Bajun Crowdloan Participants, the same address should be used
If you have a connection to this project, kindly Contact Us to keep the details current
2 400 000 (0.48% of Total Supply)