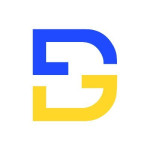 About
DFG (Digital Finance Group) is a global investment firm with more than $1B in AUM focused on empowering blockchain and Web3 companies. Founded by James Wo in 2015, DFG is committed to the long-term potential of blockchain technology and manages investments across the crypto ecosystem.
DFG's portfolio has included equity holdings in Circle, Coinlist, Amber Group, FV Bank, Chainsafe, and Bloq among others. DFG is an early investor in new and emerging protocols and projects including Polkadot, Kusama, Avalanche, Solana, and Near among others.
Recently, DFG has become a leading and active member of the Polkadot ecosystem, which includes partnerships with and investments in projects such as Astar, Acala Network, Efinity, HydraDX, Interlay, Ternoa, Bit.Country and many more.